Murphy announces revamped first-time buyers loan scheme
Minister for Housing Eoghan Murphy has announced three initiatives including a Government-backed mortgage scheme for first-time buyers struggling to obtain finance.
Under the scheme, a person or couple can borrow up to 90% of the value of a new, second-hand or self-build home to a maximum of €320,000 in the Greater Dublin area, Cork and Galway and up to €250,000 in the rest of the country.
Borrowers will pay a fixed interest rate of 2% to 2.25% for 25 to 30 years.
Income cannot exceed €50,000 for a single person or €75,000 for a couple.
Speaking on RTÉ's Morning Ireland, Mr Murphy said the scheme will take the risk out of mortgage loans because the rate will be fixed for the duration of the loan.
​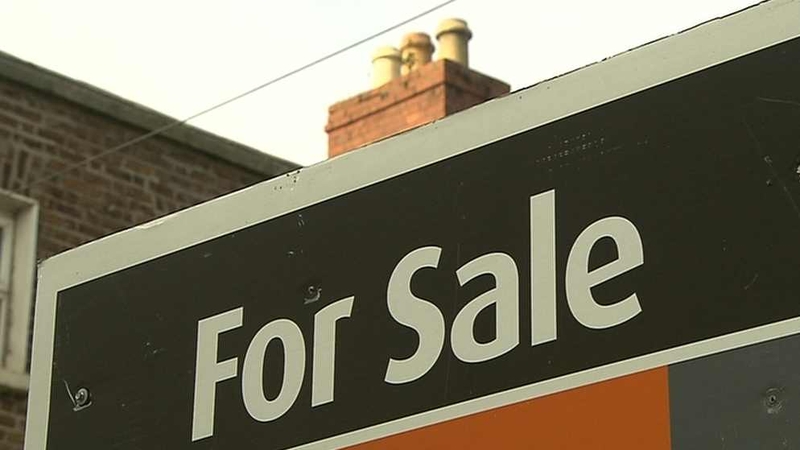 He said many people, who might be turned down because of the "vagaries of the interest rate market", will be able to get loans.
Mr Murphy said: "Because we are fixing the rate at a low rate and because we are fixing it for the the lifetime of the product, that makes it more affordable, and potentially more prudent than the current rules that are there."
€200 million has been set aside for the first tranche, Mr Murphy said, hopefully providing for around 1,000 loans.
He said the fundamental problem of a lack of housing is being fixed.
In addition to the loan scheme, he said, the proposals included an affordable purchase scheme, allowing the State to use State land to build thousands of affordable homes.
Mr Murphy said he hoped that the first of the affordable homes would be built by the end of this year and said all of the trends showed that housing figures were moving in the right direction.
He said local authorities were 8% short of their targets last year, but still built three times more homes than 2016.
He added that there were ambitious targets for local authorities to provide more housing this year.
However Sinn Féin spokesperson on housing, Eoin Ó Broin, said the Government needs to focus on bringing down the cost of housing, rather than giving people more credit.
Also speaking on Morning Ireland, Mr Ó Broin described the housing proposals as "very disappointing".
He said the details were vague and that real targets, to increase affordable housing, need to be set and achieved.
This, he said, would require State investment in council-led, affordable housing schemes built on public land.
Mr Ó Brion said the State should be focused on investing in good quality homes instead of "cumbersome" schemes working with the private sector, or loan facilities.
"The real problem is, it's going back to the old days of assisting people to buy overpriced housing rather than bringing the cost of housing down," Mr Ó Broin said.
"So, I'm not convinced that the loan scheme is either anything new, or anything that's going to produce a significant benefit for first time buyers."